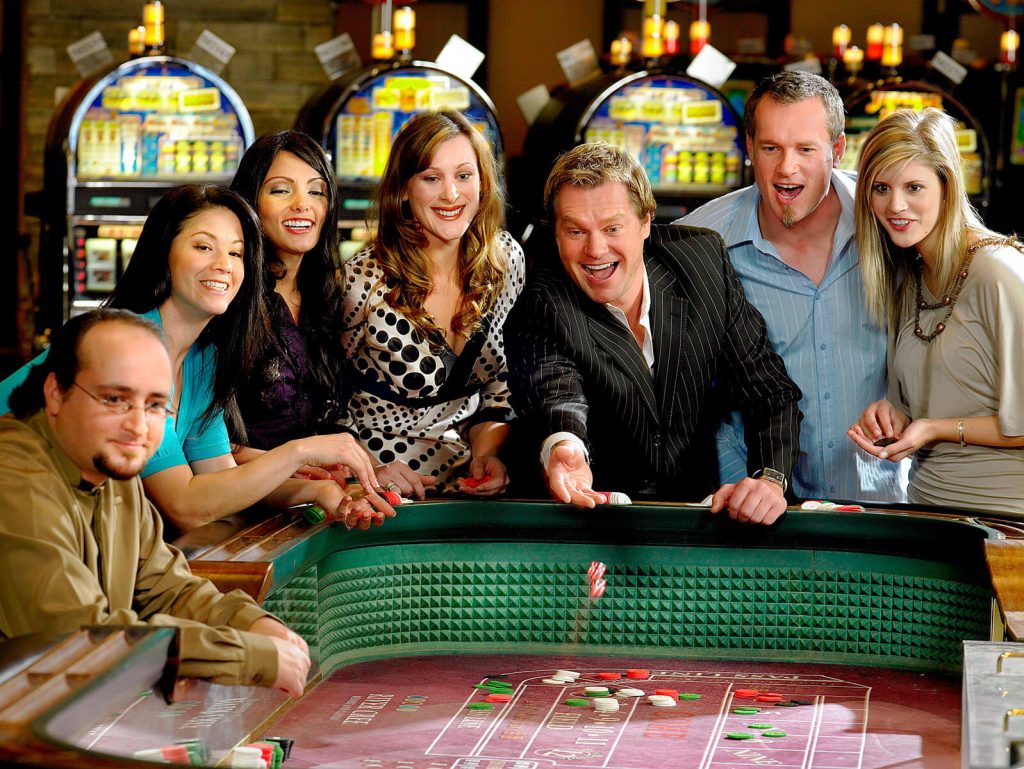 Last time, we wrote about the best classic casinos you should play in Las Vegas when you're visiting the shining City of Entertainment. This time, we'll share with you the best high-paying casino games in Las Vegas you should play to win big!
Note that the casino games in Las Vegas are ranked based on their odds. This means that for a casino game to be listed as 'high-ranking', we will look at how high or low the player's edge is compared to the house's edge.
Now without further ado:
Here are the Best High-Paying Casino Games in Las Vegas You Should Play this 2020:
1. Blackjack
Blackjack is one of the classic casino card games. The game mechanics are also simple enough. The goal of this casino game is to get your 2 cards as close to a value of 21 as possible.
When playing Blackjack in Las Vegas casinos, the odds of winning is high since the house edge is just 1% in most casinos. This makes sense since the factors you have no control over only ever boils down to 1: the dealer you're playing against. Everything else is purely up to chance.
Blackjack is a simple card game that's relatively easy to play, with less room for deception. It then goes to show that it's the most ideal casino game to play if you want a high chance of winning in Sin City.
But if you really want to win, we suggest you try practicing by playing online Blackjack for fun. Or if you want, you can also play and win real money.
2. Roulette
With Blackjack first and Roulette second, you will notice a pattern with the kind of games that have the best odds.
Roulette is one of the oldest casino games; it's made up of a spinning wheel and a ball. In the wheel, there are low (1-18) and high numbers (19-36). And depending on the type of Roulette game you're playing, zeros (American has 0 and 00 while European has only one 0), and alternating red and black colors.
You can make a lot of bets with Roulette. You can bet on whether the ball will fall on low or high numbers, on red or black, on the zero or not. Or even on the range of the numbers the ball might fall on. There's too many to mention, and surely each casino in Las Vegas has their own set of bets.
The good thing with Roulette is that you can always choose the easier bets: on whether the ball will fall on the red or black color, or whether you'll get an even or odd number. If you choose to bet on either red or black, you have almost a 50-50 chance of winning! The only thing you have to worry about is playing in American Roulette, where there's an extra green 0 and 00 position on the wheel that gives the house a higher edge.
But all in all, your chances of winning are a lot better than the other games.
Although traditional land-based roulette is a far cry from online roulette, we suggest you try practicing spinning and betting with online roulette casino games as well. Don't worry, you can make it your practice ground since there's a 'Play for Fun' feature. Although, it wouldn't hurt to try and play with real money. You can even win big payouts, especially with well-known online casinos like EMPIRE777 Casino.
3. Slot Machines
Of course, slot machines are at par with Poker for being the poster boys of casinos in pop culture. You can also never go wrong with playing slot machines.
In terms of your odds of winning, traditional land-based slot machines base theirs on how much you as a player are willing to bet. This means that if you choose to bet small amounts like pennies, be ready for a round of no wins.
Inversely, you will have better odds of winning a big payout or jackpot if you put in two cents or $1 and even $5! This is good news because you can see a slot machine almost anywhere in Las Vegas. There are slot machines in hotel lobbies and even in groceries.
You're this close to winning every time.
Luckily, you won't be limited to spinning slots when you're just in Las Vegas, or any land-based casino for the matter. You can even spin and win online, which is better since these days top online casinos like EMPIRE777 have already made innovations and progress with online slot games.
Now, there are many variations and kinds of online slot games. Some of them even have more than just one jackpot. They also have many themes, from animals to pirates and even hit movies! The online slot games' graphics and animation are also quite amazing.
4. Craps
Craps may seem like a confusing table game at first, but trust us when we say that you should bet your stakes on it. Basically, craps has the next best game odds right next to Blackjack, with an almost 50-50 chance of winning.
The game is quite simple enough. You will basically have to bet on a roll of dice and the sum that it makes. But of course, craps may seem confusing and intimidating for first time players, with its energetic players and the many squares on the table. But skipping the craps table can be a big miss, especially if you want to try out as many of the best casino games in Las Vegas as possible.
5. Poker
Last but not least, we have Poker. But not just any game of Poker, but specifically Caribbean Stud Poker, Pai Gow Poker, Video Poker and Three Card Poker. And this is because playing just any game of poker may prove fatal to your wallet.
Many experts advise against playing poker especially if you're not a veteran gambler with years of experience. There's high competition when it comes to playing poker, with too many uncontrolled factors that could be used against you.
But the following variations of Poker have a low house edge that you can take advantage of:
5% House Edge
No bluffing
The goal is to beat the House and not the other players
Features a Jackpot Bet
5% House Edge
Double chances of winning (2 hands out of the seven cards given to the player)
5% to 5% House Edge
Some players say House edge can go down to as much as 0% given the right strategy
5% House Edge
Fun & Quick, fast-paced version of Poker
Experts recommend players always play Queen High to win their bets back
And there you have it! These are the best high-paying casino games in Las Vegas we recommend you try out when you're visiting the Entertainment Capital of the World. Did you like this article? Share this to your friends and travel-companions!